Peter Herman Installation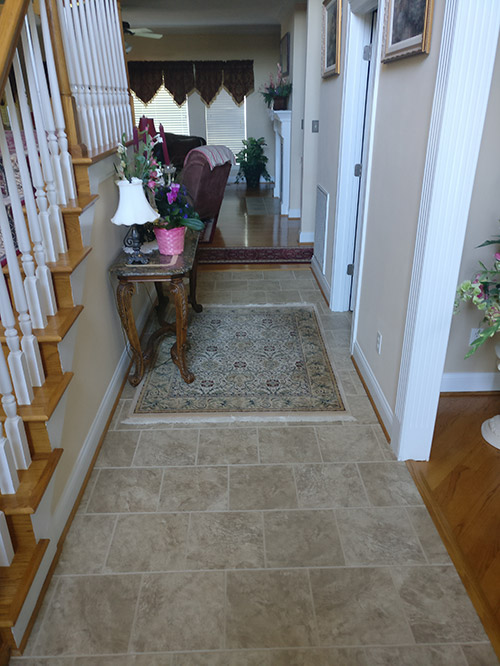 Peter Herman Installation guarantees a job well done the first time, every time. We offer installation, refinishing and sanding for wooden floors and tile in residential and commercial settings. Free estimates provided!
Professional Knoxville Hardwood and Tile Flooring Contractor
Family-owned and -locally operated, Peter Herman Installation has been the premier hardwood and tile flooring contractor in Knoxville, TN since our establishment in 1990. Peter takes pride in delivering quality work and superior service. He isn't afraid to put in the extra hours to get the job done right. He specializes in installation, refinishing and sanding of wooden floors and tile. He also removes old carpeting. Our projects include both residential and commercial settings. When you want the floors of your home or business to provide a beautiful, welcoming interior, contact us.
At Peter Herman Installation, we are more than hardwood and tile flooring installation in Knoxville, TN. Peter Herman is your trusted partner for your next hardwood or tile flooring project. He works with clients to advise them on the best type of wood or tile for their space. Once you've selected the tile and hardwood flooring that suits your room and your personal taste, Peter can purchase lumber from a supplier on your behalf or can install materials you may have purchased from a flooring store. With over 30 years of experience, Peter Herman has the expertise needed to handle your flooring jobs, big or small. Peter Herman Installation is proud to be your go-to source for tile and hardwood flooring, offering a wide range of benefits for discerning customers:
This is a family-owned and -operated, established in 1990.
Peter Herman brings 30 years of industry experience to every job.
Peter cares about getting the job done right and is willing to work long hours to get the job done if necessary.
Peter Herman Installation offers competitive pricing and guarantees quality results, giving our customers best-in-class value.
Peter provides free estimates on projects.
Get the Job Done Right
When you want impeccable results, contact the hardwood and tile flooring experts at Peter Herman Installation to get started on your next project.
Proudly offering hardwood flooring installation and refinishing to the following areas:
Knoxville, TN
Lenoir City, TN
Oak Ridge, TN
Clinton, TN
Kingston, TN
Jefferson City, TN
Maryville, TN
Sevierville, TN
Seymour, TN
Pigeon Forge, TN
Anderson County, TN
Blount County, TN
Grainger County, TN
Jefferson County, TN
Knox County, TN
Loudon County, TN
Roane County, TN
Sevier County, TN
Union County, TN