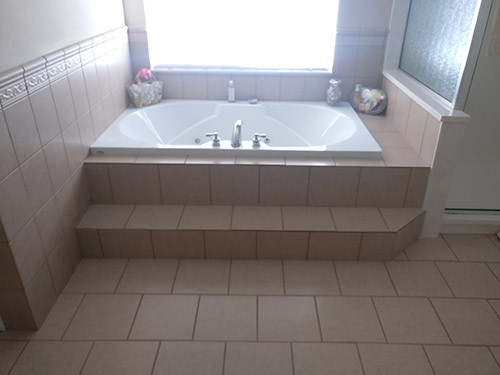 Peter Herman Installation is the leader among hardwood flooring contractors in Knoxville, TN. We attribute our 30-year track record of success to our detailed finishes and customer-centric policies. Our clients know they can rely on Peter Herman for quality results and top-level service. This includes:
Hardwood floor installation: Gleaming hardwood floors can transform the look of your home or business. Properly installed, they create an inviting interior that boosts value and appeal. To ensure proper hardwood floor installation in Knoxville, TN, contact Peter Herman Installation. You'll love the results.
Hardwood floor refinishing: Over time, hardwood floors take a beating. Heavy traffic, pets, and furniture leave their marks. The good news is, we can make your planks shine like new again. Our professional hardwood floor refinishing in Knoxville, TN will restore your floors to their previous luster, making your surroundings feel fresh and renewed.
Hardwood floor sanding: Whether you have one rough patch or need your entire floor refinished, Peter Herman Installation has you covered. Our industry-leading sanding techniques treat your hardwood flooring with the gentle care it needs to look its best.
Carpet removal: Are you ready to swap out old carpeting for new hardwood? Peter Herman Installation can help. Peter will take up your old carpet or flooring and put down the new. You'll be amazed at the transformation.
Tile installation: Do you prefer elegant tiles over gleaming hardwood? No problem. Our services encompass tile installation. Peter Herman provides the detailed precision required to ensure your completed tilework looks sharp and attractive.
Professional consultation: Peter Herman partners with you to create the best look for your space. If desired, he can advise you on the type of hardwood or tile flooring to purchase for a specific space. He can also purchase the lumber from a flooring store on your behalf. Or, he is happy to install materials you have purchased.
Are you ready to freshen your surroundings? Contact Peter Herman Installation to get started on your next project. Reach our expert staff today at 865-300-3535.