Hardwood floors are the pinnacle of luxury and sophistication. Let Peter Herman Hardwood and Tile Installation make sure your floors are living up to your expectations! We offer a full array of care services, as well as hardwood floor installation. With more than 30 years of experience, we promise hardwood floors that look immaculate when we're done.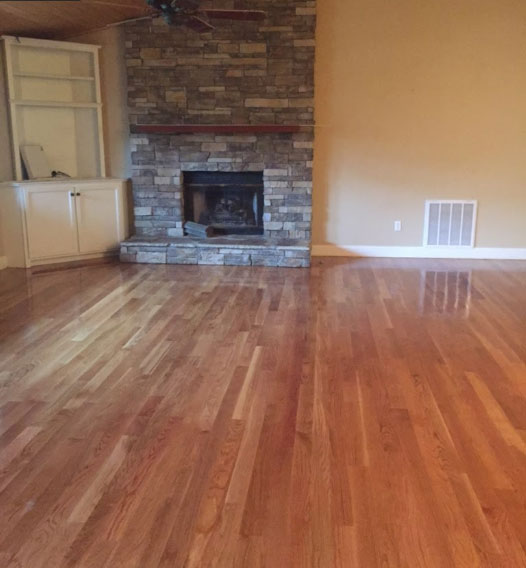 Hardwood floor installation: Gleaming hardwood floors can transform the look of your home or business. Properly installed, they create an inviting interior that boosts value and appeal. To ensure proper hardwood floor installation in Knoxville, TN, contact Peter Herman Hardwood and Tile Installation. You'll love the results.
Hardwood floor refinishing: Over time, hardwood floors take a beating. Heavy traffic, pets and furniture leave their marks. The good news is, we can make your planks shine like new again. Our professional hardwood floor refinishing in Knoxville, Farragut, Knox County, and Louisville, TN will restore your floors to their previous luster, making your surroundings feel fresh and renewed.
Hardwood floor sanding: Whether you have one rough patch or need your entire floor refinished, Peter Herman Hardwood and Tile Installation has you covered. Our industry-leading hardwood floor sanding techniques treat your floors with the gentle care it needs to look its best. We offer both screen sanding for resurfacing, as well as heavy sanding for re-staining and refinishing.
Resurfacing: Surface imperfections can really mar your beautiful hardwood. When the shoe scuffs and wax stains build up over time, give us a call to have your floors resurfaced. We'll go over the finish with a fine mesh sand, then follow up with a fresh polish that restores the gleam of your flooring.
Professional Consultations
Need a professional's opinion when it comes to choosing new flooring or hardwood flooring services? We'll be happy to advise you on the right solution. Our professionals will tell you if your floors need refinishing or resurfacing, as well as what type of wood or other flooring may be best in that area.
Contact us today at 865-300-3535 and let us put our decades of hardwood and tile floor installation expertise to work for you and your floors!